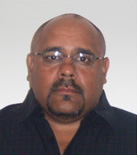 Craig Brown
Director/ Counsellor
My families are from the Gumbaynggirr & Yuin nations. I have lived and worked in Western Sydney for most of my life. I have an extensive knowledge of traditions, culture as I have lived in rural and remote communities.  I have a thorough understanding of lifestyles, experiences and issues that impact Aboriginal people. My knowledge has been extended through life, study and work.
I have worked in the mental health industry for over 20 years.  I have experience in social welfare in public and community health, education, employment and housing. I have completed a Bachelor of Adult Education, a Bachelor of Health Sciences, Advanced Diploma Management and a Diploma of Aboriginal Family and Community Counselling. I have also been trained in Certificate IV Training and Assessment, Mental Health Assessment, Senior St Johns First Aid, Strength Focused Interviewing, Cert IV in Drug and Alcohol, Mental Health First Aid Instruction and Juvenile Justice Mentoring. I further have completed numerous courses in Business Administration and Employment. I have developed training in Aboriginal Suicide Awareness and facilitated numerous workshops in health, including Aboriginal Cultural Awareness and Aboriginal Mental Health. My approach when working with my people is solution focused and strength based. These approaches are empowering and develop resilience. I am passionate and professional when working with our communities. Through my capacity and experience I have developed a 'Culturalistic' way of healing and recovery around Mental Health and Social and Emotional Wellness.
I'm here to answer any questions you might have about our services. Feel free to contact me using any of the following methods:
Email: craig.brown@aboriginalcounsellingservices.com.au
Phone: 0428 539 905